Sims 4 cc Finds
Got most of my sims 4 cc from these sites below
note not all cc are listed
The Sims 4 Goth Look Book  Gaming showcases 9 goth looks that you can use in your Sims 4 game, including hair, clothing, and accessories! Whether you're looking for an all-black goth outfit or a bit of color to make it stand out, these looks are sure to please any true goth fan! Check out our Sims 4 Goth Look Book below!
The Goth Look Book is a must-have guide to help you find the perfect look for your Sims 4 game. Whether you're looking for a classic vampire or something more fantasy-oriented, this guide will provide you with an abundance of looks to make sure your Sims are always dressed to impress.
Modern Goth
We have compiled a list of the top 10 modern goth looks that we think are worth checking out. Whether you're into dark and dramatic styles or prefer something more subtle and sleek, these outfits will suit a variety of tastes. We hope this list inspires you to find your own style while playing The Sims 4.
Punk Goth
We've done the hard work and found some great punk goth Sims 4 looks. These are perfect for any upcoming Halloween parties or even just a night on the town. The best part about these looks is that they can be mixed and matched to create a variety of outfits.
Dark Romantic Goth
If you're a fan of The Sims 4, then you may want to try out this dark romantic Goth look on your Sim. Although this is not a complete makeover and it doesn't change any of your Sim's features, it does include new hair, clothes, accessories and shoes that are very on-trend with today's culture.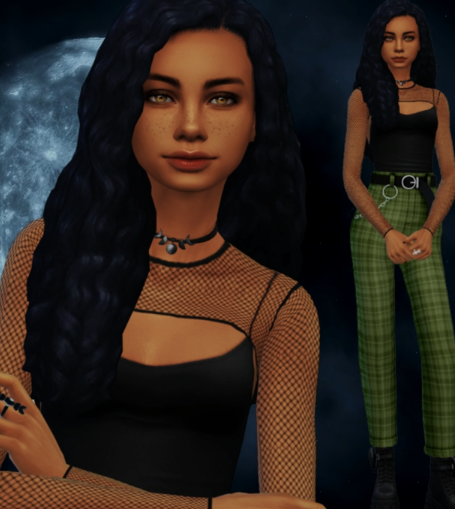 Hair: SimCelebrity00, TSR
Skin Overlay: Remus Sirion, TSR
Top: Ekinege, TSR
Accessory Top: Dissia, TSR
Pants: Clumsy Alien, Patreon (free)
Boots: Jius, Patreon (free)
Ring: Sugar Owl, TSR
Choker: Sugar Owl, TSR
Eyeshadow: Remus Sirion, TSR
Lipstick: Remus Sirion, TSR
Eye Color: Remus Sirion, TSR