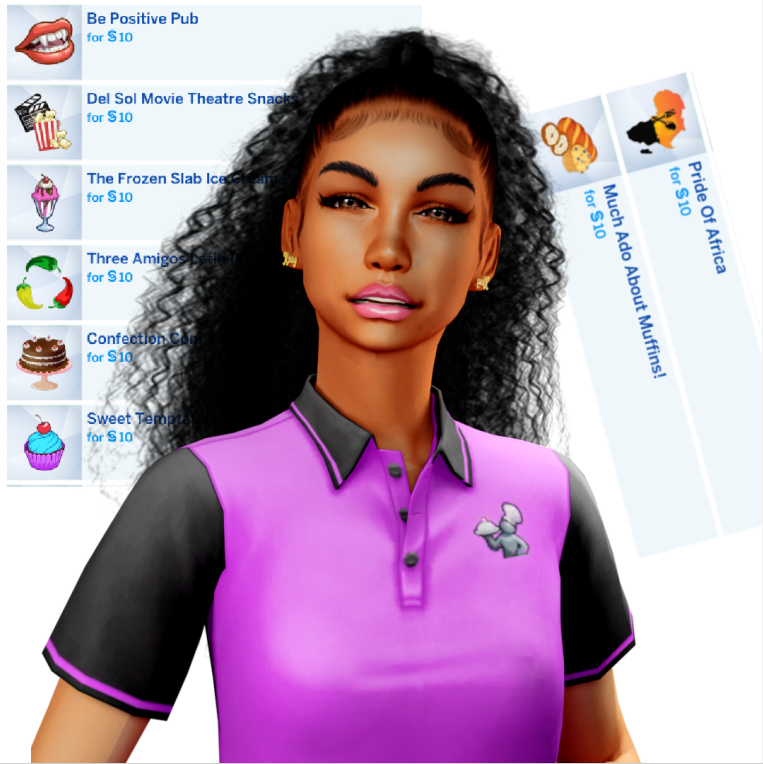 With this mod you will be able to buy your favorite food in the comfort of your sims own home. Eventually will be able to purchase all EA and SCCO foods from these menus.
This mod is 100% standalone. It creates a new menu on the phone for you to purchase your food. This means that it will not override any of the EA delivery menu files. So it will work with mods that make new menus or override the EA files.
This mod is a work in progress. I will be adding a few new delivery options every month until all EA/SCCO recipes have been covered.
Here is a list of features that are being worked on for this mod. If you would like to make suggestions you can come by my Discord and let me know in #public_suggestions!
More delivery options
Delivery Driver Outfits per restaraunt
Different Delivery Bags/Boxs per restaraunt
Add all SCCO custom foods
and more!
Place the files inside your mods folder. (File Path: Documents/Electronic Arts/The Sims 4/Mods)    Note: Script mods can only be 1 folder deep inside your mods folder, .package files can be up to 5 folders deep otherwise the game will not read them.
Remove any .package files for packs you do not own.
Make sure "Custom Content" & "Script Mods" are enabled in your in-game settings.
Enjoy!