Get the Most Out of Your Sims 4 Game with These Great Mods
Sims 4 NPCC alternative
The Sims 4 is one of the best games I've ever played, but I know that everyone has their favorite game with some must-have mods. After all, you don't want to keep doing the same things over and over again with no variety at all! I scoured the internet to find some really great Sims 4 mods to help me enjoy my time in my sims game even more than before, and now you can benefit from what I found!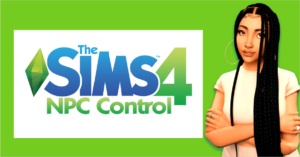 With this mod, you can take control of any non-player character (NPC) in the game. This includes sims that are not under your direct control, like service NPCs or townies. You can make them do whatever you want, whether it's moving to a new lot, getting a job, or starting a relationship. If you're feeling particularly devious, you can even make them perform autonomously hostile actions towards other sims. Just be careful not to get caught!
In addition to familiar life situations, the author added a lot of other interesting things! So, first things first.
There is now a new social popularity system in the mod.
Your Sim can order plastic surgery.
Dirty secrets and gossip added! Your Sim can be privy to all the city's hottest gossip and write it down in a special gossip notebook! And in order to recognize them, you will have to try and ingratiate yourself with the desired character or rummage through the network in search of the necessary gossip. And it's up to you to decide whether to keep the secrets entrusted to you or to make it public, thereby lowering the reputation of the character whose secret you revealed.
Your Sim can participate in Community Events by contributing money.
Added social assistance. Now you can help with advice and try to resolve difficult situations!
Now everything is in your hands
HOW TO USE
For the mod to work, click on the playable character and select the "Enable Situations for This Sim" interaction from the "Life Challenges" section;
Various situations will automatically occur around the specified Sim;
You can start the desired situation through the "Life difficulties" menu when you click on the game character;
The mod does not affect playable characters, only non-playable characters around;
You can participate in some situations to help the characters and receive rewards;
You can also destroy Sim relationships with the Unmask Your Lover interaction if they have a partner.
Features
Travel Requires a Mode: Bike, Subway Pass, Car, or Plane for International Travel
Apply and Renew Passport
Buy 7, 14, or 28 Day Subway Pass
Go to DMV to get a license
Driver's Education and Informal Lessons with Adult Household Members for Teens
Buy title for your Sim's car: it requires a license and gas once a week
Book Travel Reservations to travel internationally
Put down Vacation Rental Deposit before you can travel internationally
New Reward Trait: Prepared Traveler
New Travel Aspiration: Seasoned Traveler
New Travel-related Career: Travel Magazine Critic
How It Works
Most options are available on the phone and computer (under my general pie menus) but if you don't see one in one place, check the other. Most career interactions are available on the computer and tablet the exception being location check-in which requires the phone.
Domestic Travel
All active sims (excluding toddlers) will need a way to travel in order to leave their home lot. This only affects travel via the phone menu and relationship panel as well as elevators and travel boards. It does not affect travel from the street. You can also only have one primary mode of transportation at a time – the most recent mode of transportation selected will always be the primary. The following modes of transportation are available:
Subway Pass
All sims child and up can use a subway pass. Subway passes are the cheapest mode of transportation and cost between $20 for a Youth 7-day pass and $130 for an Adult 28 day pass. Discounts are available for children, teens, and elders. A 7, 14, or 28 Day pass are available. When a Sim's pass expires, they will not be able to travel and will need to get a new one. The subway pass will be delivered to the Sim's inventory.
Bike (Requires Discover University)
Your sim can purchase a bike as usual. Once a sim has a bike, it will need to be registered. This essentially, as far as the mod is concerned, marks the sim who registers the bike as the owner. What that means is that it will consider that Sim to have a bike but anyone else in the household will either need to register their own bikes, buy a car, or get a subway pass. Registered bikes will need to be serviced every 21 days. When in need of service, it will be unusable and until sent in. In order to be serviced, it must first be placed in the Sim's inventory. Servicing takes about 90 minutes.
Car
Buying a Car
All Sims teen and up are eligible to purchase a car (from Buy mode under Outdoor/Transportation). Each car has a price tag, an eco footprint, and an environmental score. If a Sim buys a sedan – or an average eco footprint car – it ranks differently than a muscle car/utility vehicle like a van or pickup truck or a hybrid vehicle like the euro car (from GTW) or a hybrid version of the BG coupe.
Mid-sized sedans (normal eco footprint of -1) are great values as they are reasonably fuel efficient and require a normal amount of maintenance. Muscle Car or Utility Vehicles are larger and thus are not as fuel efficient as sedans or hybrids but they also don't require as much maintenance. Hybrid vehicles cost more but provide better fuel mileage and require maintenance slightly less often than sedans.
License and Registration
In order to actually drive the car bought, first, they must apply for a license at local DMV. Wait times vary. Once a license has been obtained, the license will be in the Sim's inventory and then they can purchase a car/title. The Sim who registers the car is the owner of that vehicle. Note that when the game loads there is a small, random chance for sims young adult and up to already have their license.
Driving Lessons
Teens can get a license only if they complete Driver's Education lessons ($50/lesson) or ask an older family member (who has a license, a car with fuel and doesn't need maintenance) to teach them how to drive. This option is only available if the car is not in the inventory! A hidden driving skill will determine when they are eligible. Driving lessons, formal or informal, increase the skill, though formal driving lessons are noticeably more effective. When they are eligible to get their license, you will receive a notification.
Fuel and Maintenance
Service maintenance depends on the type of car but usually is needed between every 14-28 days, costs between $150-$250 depending on type of car, and takes about 2 hours and gas is usually needed every 7-10 days. Maintenance takes about 2-3 hours. Filling up takes about 15 minutes and costs between $20-$30 depending on type of car. Your Sim will receive a notification when it is time for service and when the gas gauge is low. If your Sim no longer wants to deal with the hassle of owning a car, they are able to sell it. Note that the only way to get rid of a car is to use the Sell Car interaction on the car.
International Travel
To travel  internationally to Windenburg, Selvadorada, Sulani, Batuu, Granite Falls, or Mt. Komorebi (if your sim does not live there) requires a passport and advance reservations. They will then go to the airport for about an hour before heading to their final destination.
Passport
Sims can obtain an initial passport by filling out an application online and then going to the Passport Office. Once at the passport office, Sims will choose a shipping speed to receive your passport. The options are to receive it within 12 hours to the Sim's inventory (Express Service), within 12-24 hours in the mail (Expedited Service), or within 24-48 hours in the mail (Standard Service). Sims will pay a fee for both the passport itself and the shipping. The shipping speed chosen will be for all Sims present at the Passport Office.
Advance Reservations
Once Sims have a passport in their inventory, they are able to book travel reservations and put down vacation rental deposits. A vacation rental deposit and travel reservations are required before a Sim can go on vacation/travel international. Sims may choose a range they're willing to put down for the deposit.
For travel reservations they must specify the whether they are flying in Economy seating or First Class. They will receive a random buff based on the fare class and a chance to get travel-sick and/or loose their luggage. Fees are adjusted accordingly. Only one reservation for travel and vacation rental per household is needed.
Passport Renewal
A passport expires after 36 Days. A Sim will then need to fill out a similar application/paperwork online and then mail the paperwork to the passport agency. The Sim should receive their passport within 24 hours.
**Travel Note**
You may also temporarily see your sims on lot before going to their final destination after the airport.
Seasoned Traveler Aspiration
Note that due to the nature of this aspiration it requires several packs: Jungle Adventures, City Living, Snowy Escape, Outdoor Retreat, and Island Living to complete. It also is greatly enhanced by frankk's Language Barriers as a few of the objectives include learning languages but you can still complete each level without the mod as it is not required.
Prepared Traveler Reward Trait
These Sims enjoy traveling all over the world. They have an easier time learning new languages, socializing with strangers, and have more fun when they are not in their home region. Works well with Language Barriers.
Travel Critic Career
Note that due to the nature of this career it requires City Living.
A brand new 6 level semi-active career inspired by the CL Critic career with a travel-focused twist. Sims focus on writing columns, reviewing food and drinks and performances, visiting different neighborhoods and different worlds, talking with local sims, and excelling at photography. Brand new work from home interactions, short hours, and a boost in language learning skills (boost requires Language Barriers mod). Levels are:
Story Researcher
Columnist
Reviewer
Culture Writer
Travel Blogger
Chief Travel Critic
Compatibility and Requirements
Packs Required
Base Game
City Living (for Travel Critic Career)
Jungle Adventures, Snowy Escape, Island Living, City Living, and Outdoor Retreat (for Seasoned Traveler Aspiration)
Highly Recommended
City Living, Snowy Escape, Island Living, Jungle Adventures, and Outdoor Retreat
Get to Work for the Euro hybrid car
Language Barriers Mod is recommended for completing certain objectives within the aspiration as well as getting the full experience of the Career, though not required
***While this does not require any packs for the base mod – no career/aspiration – its playability is greatly limited if one does not have any other packs***
Mod Notes:
1.) For the purpose of this mod Windenburg, Mt. Komorebi, and Sulani are treated as international destinations in addition to Batuu, Granite Falls, and Selvadorada for those who do not live there so they count as travel abroad for the aspiration and career and are tracked locations in the passport even though you don't necessarily need to plan a vacation in order to visit them like the others.
2.) Your Sims will always be able to travel regardless of the mod if you zoom out and use the map picker from the street. The mod therefore only affects travel by any other means. Just FYI in case you really need to get somewhere without the restriction of the mod.
3.) Note it takes the mod about 20 sim minutes (20 seconds) to load fully. If you cannot access a feature make sure you let the game load for at least half an hour/30 seconds.
4.) There is a cheat menu available with the game cheats. Please note that the option to Reset Mod truly resets the mod to when it was first loaded – all progress for licensure/passports/etc. is lost and the passport/license/subway pass will be removed from your inventory. If you have any test versions of the mod prior to release, I actually do suggest you reset.
Requires the XML Injector
The mod has been globally redesigned, and now five possible side jobs are available to your characters:
– Become an operator of the "Phone Sex" service and satisfy the fantasies of customers with only one sexy voice, or listen to hidden thoughts and talk heart to heart with them;
– Get a position as a sex therapist and help Sims with sexual dysfunctions at home by analyzing their past relationship problems and teaching new sexual techniques, flirting or masturbation tricks;
– Try yourself in the role of a dominant, conducting BDSM sessions for characters who are ready to experience new sensations;
– Or become a pimp and earn money on the naive characters that get to you;
– In addition, now you will have access to a notice board for finding clients – if you play as a call girl or boy, and prostitutes – if you decide to look at the situation through the eyes of a client.
Update: 3/14/2022
Version 9.2.B temporarily solved core issues with the Trap Queen and Prn Star Gigs.
-Trap Queen Invite Plug computer interaction works
-Trap Queen Buy Crack Interaction Working
-Known Issues – I had to remove a few trait tests so interactions would show.  I'm having some kind of bug or issue on my end where traits may not loot to target sims.  I have a work-around in progress.
-Known Issues – Some interactions show on all Sims, from stated bug above this will be the case for a short time.
-Prn Star all required Sims should show up in the social event.
Prn Star
Sign up using the "Sexy Gigs" menu on the computer.  Now use the computer to "Select A Casting Director".  This will be the Sim in charge of allowing you to Audition or not.  After you select a casting director you'll need to "Invite Casting Director Over"  then use your social interactions to finally get the opportunity to be in a prno movie.  The "Audition" option will be on the computer as well.
You can "Select A Co-Star", then "Invite Co-Star Over" to get to know them and pick them for movie shoots.
Use the phone to plan a social event, select "Prn Movie Shoot" event.
Sexy Opportunities
Sexy Gigs menu select "Enable Sexy Opportunities".  You have two options, one to "Enable Clubbing Social Interactions", or "Enable Escorting".
For clubbing you simply use the phone to plan a social event, invite 7 or more sims to join you.  The options are for a Gay or Lesbian club.  You'll need to set up the club lot and make the venue type "Generic".   These events do not have a goal, they simply allow you to select clubbers and a bartender.
For Escorting you'll need to use the phone to plan a social event, select Become An Escort event.  Select yourself and a Pimp to travel almost anywhere.  Use the "Become An Escort" social menu to ask the Pimp a few questions until he allows you to join the Escorting Network.  Once you join you can provide clients with a GirlFriend Experience or Professional Sex Experience.  Both are now Social Events.  You select yourself as the escort and a client for the picker.
Known Issues
-Some events will not "X" out.  You may need to exit the game and return.  Working on a fix.
-Misc items are buggy
Experiencing Problems?
Please let me know of any issues you may experience.  You can use Discord or the comments below.
Wicked Whims Settings
All gigs in this mod are created to use the Wicked Whims Mod for sex animations.  You'll definitely need to adjust the settings for your desired playstyle. Make sure you're always using the latest version of any mod for everything to work as intended.  To find the settings menu for Wicked Whims, click on any Sim and the "Wicked" menu. This menu will give you 4 options, select "Settings". Now you're presented with a ton of options that can get confusing at times.  However the core features you'll need are located in the Sex settings.
The new Master Settings allow you to easily enable or disable main features without having to dig too deep into everything.  Example, if you don't want the Peeping Tom this is where you can disable him quickly.  Overall how you adjust the Master Settings are all a matter of preference.
Settings that work well with Sexy Gigs allow you to instantly start sex instead of talking and traveling to the sex location, will always accept sex, can control NPC Sims sex animations, and change sex location when the current animation is playing.  Most of this is managed in the Sex Settings.
How To Instantly Start Sex
Click on Sex Settings, Advanced sex interaction settings, Sex initiation settings, and select Instant.  Sex will start instantly, teleporting Sims to the sex location.
How To Make An NPC Always Accept Sex
Click on Sex Settings, Cheats, and select both options.  Sims will always accept sex propositions.
Enable Manual NPC Sims Sex And Change Location Anywhere
Click on Sex Settings, Cheats, and select Manual NPC Sims Sex.  This will enable you to control sex with NPCs which is required with the Pimping gig.  Just beneath you'll see the option to Change sex location anywhere. Select this too. It's handly when you're already in an animation but want to manually switch to another without having to stop that animation.
Disable Sex Autonomy (Optional)
Click on Master Settings, deselect the Sex Autonomy switch.
There many more settings that you might want to adjust.  Pregnancy, sweating, cum, crab lice, and nudity skill.  They are self explanatory and depend on your preference.
How To Start Gameplay
Now your ready to use the mod and the first thing you'll need is a base game computer.  Which computer you use will matter because interactions will not show up on some computers.  You may have to change and test out different ones. Find the Sexy Gigs menu on the computer which will reveal options to "Check For Gigs", "Quit A Sexy Gig", and "Give your Sim the Pre Escort Trait". Please be aware this mod is currently a work-in-progress with several patches planned to fix current issues.  Some features may be completely different by the time you read this.  I will make efforts to update this particular post when that happens. As for now, the two main options are to find a gig you want to play and the ability to quit when you want.
How To Become A Trap Queen
The first thing you need to do is Check For Gigs on the computer and select Trap Queen.  This will give you the Trap Queen trait and all the social interactions needed to run a drug business, recruit Street Dealers, and turn Crackheads into Crack Whores. The next step is to setup your trap house.  You can make your own or download this one if you want.
Set the venue type to generic and add the Trap House lot trait.  This lot trait will spawn several Crackheads who will purchase as much crack from you as you can sell.
The only drugs available to purchase is crack and you'll need to get that from a Plug which is another way to say drug supplier.  You can meet the supplier by using the "Handle Drug Business" menu on the computer and "Invite Plug Over".  When the Plug arrives click on them and introduce yourself if needed.  You should then have the "Trap Queen" social menu to Buy and Sell Crack.  These two interactions currently do not have icons.  The issue is known and being fixed in an upcoming patch, as well as other issues.  For example, in this version you can only buy and sell crack, there isn't a way to consume or smoke it just yet.  However these features are coming very soon.
If you don't see the option to Buy Crack it means the NPC Plug does have the trait.  I've included a temporary interaction to cheat the trait to the npc.  And then the option to buy should appear under the main Trap Queen menu.
When you purchase the crack you get 12 bags sent automatically into your inventory.  The price is $120.  Now click on the Crackheads and sell crack to them.  You also have several other menus to help manage your trap house.  The Trap House menu will give you social interactions to use on Crackheads and anyone in the trap house.  The Street Dealers menu will allow you to recruit Sims to sell crack for you.  You can "Ask To Sell Crack For You", and Discuss Becoming A Street Dealer For You".  If they agree more options to manage them will appear.  Use Trap Queen phone menu to send your Street Dealers to sell crack on your corners. They'll leave for a rabbithole and return in a couple of hours.  They do not require any crack in their inventory nor can you collect any money from them upon return.  For now use the computer to Collect Drug Money every 24 hours.
The last stream of income you can create is turning Crackheads into Crack Whores.  Use the Crack Whores menu to ask Crackheads to become Crack Whores, Trap Queen phone menu to send them off to the streets if they agree to do so.
How To Become A Porn Star
Using the Sexy Gigs menu on a basegame computer, "Check For Gigs", and select "Porn Star" to get the required trait for your Sim.  Now use the "Manage Porn Career" menu on the computer to invite a Porn Producer over.  Use Porn Producer interactions and Friendly interactions to build up the friendship track.  When it's high enough you'll trigger the " Offer Sex For A Role In A Porn Movie".  This interaction will give your Sim a required trait.  The producer will always turn down the offer but suggest your Sim look for auditions.
Before you start going on auditions, Invite a Co-Star over.  The Co-Star will go with you to the porno studio and record the movie. Now use the computer to go on an audition via the "Manage Porn Career" menu.  When you return you'll have a new phone interaction under the Work menu.  This gig does not have it's own phone menu just yet.  Select "Perform In A Porno Movie" when your ready. You'll see your Co-Star in a SimPicker. Select the Co-Star for the both of you to travel to the porno studio.  However you'll have a situation where generic lots will not be among the venue types you're able to travel to. The only work around is to setup the porno studio as a lounge, deal with the extra Sims and shoot the Porno Movies best you can.  I have a new version of this gig coming out soon, stay tuned for that.
Be sure to add the Porno Studio lot trait to your studio lot.  Now you and the Co-Star can perform the porno event.  Goal the event to earn a good amount of money.
HornyFans Model
Not working at all.  Fix coming soon.
Sexy Opportunities
For this gig you will not need to "Check For Gigs", everything happens at the club or similar venue. There are three lot traits that bring Gay Clubs, Lesbian Clubs, and Escorting into the Sims 4.  The Gay Club lot trait will spawn "Gay Clubbers" while the Lesbian Club lot trait will spawn "Lesbian Clubbers".  You can set the venue type to generic but you'll need to spend money to hire a bartender or add the trait to existing night clubs.
Gay and Lesbian clubs offer Sims a chance to hang out somewhere safe and express themselves freely.  When you enter the club you'll get a trait that'll give the Sim special social interactions to mingle around with.  The trait is removed when they leave the club.
Adding the Sexy Gigs lot trait will spawn an NPC Pimp to the venue.  This NPC has a special opportunity for you to become an escort.  Use friendly social interactions, build up the friendship track, and ask to become an escort.  Once you're an escort you can go home, get on the computer and start arranging events with clients.  There are two types of experiences you can offer.  The "Girlfriend Experience" will be just a regular date with the client.  Goal the event and earn a good amount of money. The "Professional Sex Experience" is more of a transactional event. You have sex for money with the client.  This event requires Wicked Whims to complete and the money is earn if you goal the event.
Sex Worker:
Get the trait through the Sexy Gigs menu on the computer.  Use the computer to invite a sex buyer over or place an ad.  When you place the ad you'll get a phone call later and ability to travel somewhere with the npc sex buyer.  You still have interactions for street walking.  Street Walker Park Lot Trait should work find for you.  Let me know if it doesn't.
HornyFans:
No trait needed, just get the HornyFans Content Creation Station.  You can now Live Stream.  Menus have been updated as well as all interactions.  You may notice that you can move around freely when recording a video.  This is intended for you to record a video using Wicked Whims.  There needs to be a little more integration via Buffs.  I will definitely work on that as an upcoming feature.  You gain fame with some of the interactions.
Pimping, Surrogate Sex Therapist, and Dominatrix are working.  The new content for these require a patch and removed to figure out fixes.  Known issue with pie menu icons.  This problem will most likely require me to complete redo the tuning.
!!!!!!!!!!!!! Remember to remove any previous versions of the mod before you install this version. !!!!!!!!!!!!
To Install:
Download the zip file.  The zip file cannot go into your mods folder as is, you'll need to use a program like winrar to unzip, then place the mod, as is, into your Sims 4 Mod folder.
Notice:
A new version of this mod will release very soon, and the gameplay listed above may change a little.  I will post any changes in this post.  There are also several bugs and issues that I'm working on so every gig will work for you.  The upcoming version is 9.2.
You can now use Discord if you have questions, issues, or suggestions.  Moderator Rainbow Quartz is there to help you.  I will try to keep everyone updated as much as possible but sometimes fall short of that.  Still trying my best and hopefully can improve.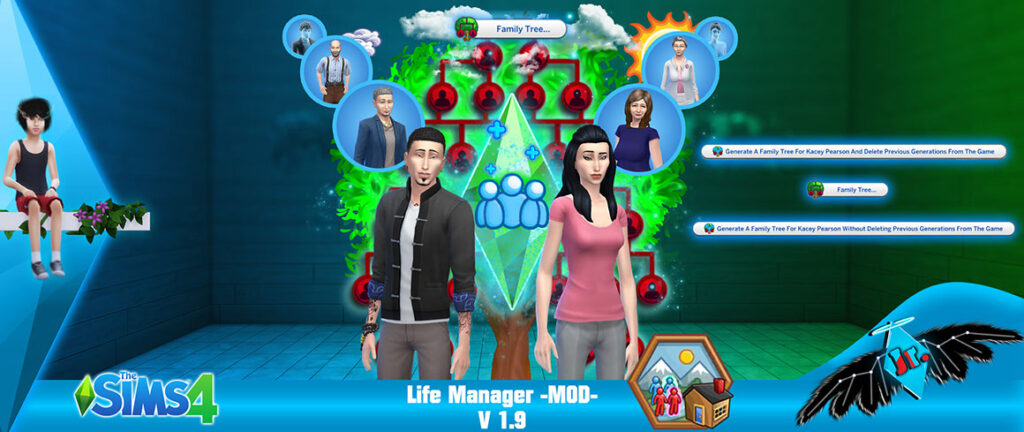 FUNCTIONAL LIBRARIAN CAREER MOD
This mod adds a functional Librarian Career to The Sims 4.  Availabe for teen to elder.
How To Setup The Library
For this mod you can use any in-world library or create you own and set the venue type to Library.  Generic lot libraries are okay too.  For Library venues please be aware that an NPC Librarian will arrive too.  Sort of a coworker, but the librarian menu will appear on them as if they're a visitor.
How The Mod Works
In CAS give your Sim the Librarian Trait.  This will unlock a Librarian menu.
This is a job event, use your phone to "Plan A Social Event".  Select your Sim as the Librarian, and Library Visitors if you want.  This will add more Sims to regular library venues.
Perform the duties of the event to complete the goals and earn money when you're done.  You earn a different amount depending on level of performance.  Also be aware that the main goal is to chat with someone and you'll generally get that accomplished as soon as the event starts.  So you instantly get a bronze level goal and will get paid.
Job Duties
This mod comes with a functional Library Deposit Box.  Sims who've checked out books will return them here.  You'll need to collect library books from the box as part of your job.  When you do you'll get a notification that the books are in your inventory.  Click on the books and select put book away to put them on the library shelves.
Other duties include a variety of things on the computer.  Research archives, use the card catalog, transcribe documents, and find a book.  When you use the "Find A Book" interaction on the computer it'll send a book to your inventory.
All computer interactions are located under the "Library System" menu.
The Librarian social menu is available when you click on any Sim.  (You'll notice this menu even when you're not at work).  You can issue library cards, offer to help sims, and ask them to be quiet.  There's also a quiet introduction you can use.
This mod comes with a custom Library Build 30×20 no cc.  Available on the Gallery Origin I.D.  wickedpixxel
How To Install
-Unzip file.  Keep all files in the folder.  Place the folder in your Sims 4 Mods Folder.
-Sims 4 game options, mods and script mods need to be enabled.
-Requires the latest version of Sims 4
Terms Of Use
-Do not claim this mod as your own
-Do not re-upload to any site
-Translations cannot include the mod.  Only stringtables.
Like These Mods?.. Please consider becoming a Patron at any level to get regular mods.  Most of my mods are free but a few featured mods will be in early access.