ICONIC Los Angeles Sweatshirt sims 4
LYNXSIMZ TUMBLR PAGE | SEPTEMBER PATREON CC
Sims4 fans are always on the lookout for new ways to customize their experience and add more fun to the game. Custom content (sims4cc) is one of the most popular ways for Sims4 players to do this, offering a huge selection of user-created content for players to choose from. In this blog post, we'll explore why sims4cc is so popular and why Sims4 players can't seem to get enough of it.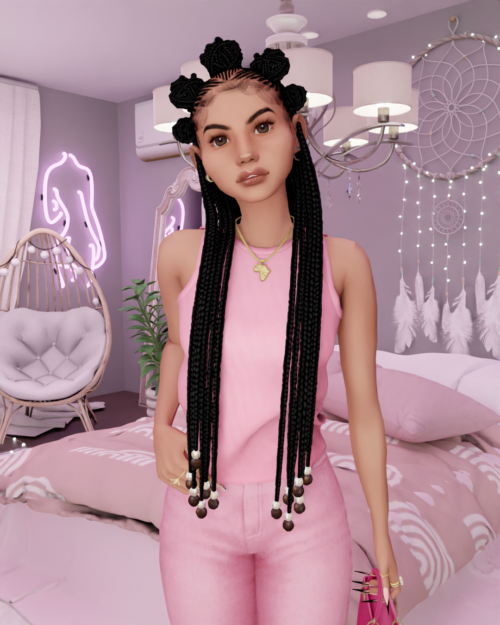 The term "CC" stands for Custom Content, and in the case of thesims4, it refers to any custom creations that can be downloaded and used to enhance the game. CC is typically created by fans of the game, and can range from hair styles and clothing items to furniture and other objects. CC is a great way to add a personal touch to your Sims' lives, as well as create unique homes, outfits, and even whole worlds!
Using custom content in The Sims 4 is easy and rewarding. To use CC, simply download the file and place it in the mods folder in your Sims 4 game directory. Most mods come in the form of a .package file, which must be placed in the "Mods" folder. If you are using a Mac, your Mods folder can be found in Library/Application Support/Thesims4. After placing the file in the Mods folder, you must enable custom content in the game options. To do this, select the game options icon from the main menu, then select "Other" and check the box beside "Enable Custom Content and Mods". Once enabled, you can start using your CC in-game.
TheSims4 Custom Content (CC) comes in a variety of forms, from hair and makeup to furniture and clothes. There are also more specific types of content, such as mod files which alter the game, and script mods that can change the way the game works.
Hair: Hair is probably the most popular type of TheSims4 CC. From beautiful curls to unique updos, you'll find thousands of options to choose from.
Makeup: Makeup is also incredibly popular, with tons of different eye shadows, lipsticks, and blush to choose from. Many creators have also made realistic makeup sets which come with additional accessories like jewelry and hairstyles.
Furniture: Custom furniture is another popular form of CC for TheSims4. Whether you're looking for something cozy and rustic or sleek and modern, there's something for everyone. Plus, with some creative pieces like a multi-story tree house or an alien space ship, you can create an environment that's truly unique!
Clothing: Clothing is essential for any Sims game, and TheSims4 is no exception. With hundreds of outfits available, you can give your Sims a completely new look. Everything from business casual to ball gowns can be found in the custom content section.
Mods: Mods are small files that can be downloaded and installed to change how the game works. They can range from something as simple as changing the color of your Sims' eyes, to something more complex like allowing your Sims to have multiple jobs at once.
Script Mods: Script mods are similar to regular mods, but they allow you to customize the way your game plays. From adding new interactions between Sims to customizing how NPCs behave, script mods can open up a whole new world of possibilities.
No matter what type of custom content you're looking for, you're sure to find something for TheSims4. With so many creators working hard to make amazing creations, it's easy to make your Sims look and feel their best!